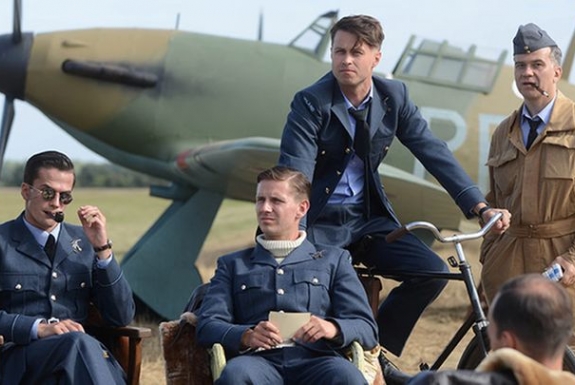 303 Squadron
För närvarande är inga visningar av denna film planerade.
Visegrad 4 Film Week
En film av Denis Delic
Land
Produktionsår
Längd
Genre
Åldersgräns
Språk
Textning

Polen
2018
104 min
Drama
Från 15 år
Polska, engelska
Engelska

303 Squadron, inspired by Arkady Fiedler's bestselling historical novel of the same title, follows the story of Polish pilots in Britain during WWII and the famous 303 Squadron. It is an epic film based on documents and memories of the legendary pilots, shot in both Polish and English, with a Polish-British cast that includes Piotr Adamczyk, Maciej Zakościelny, Cara Theobold, Anna Prus, Andrew Woodall, John Kay Steel and Kirk Barker.
Medverkande: Piotr Adamczyk, Kirk Barker, och Maciej Cymorek.
Land
Produktionsår
Längd
Genre
Åldersgräns
Språk
Textning

Polen
2018
104 min
Drama
Från 15 år
Polska, engelska
Engelska


Skriv ut information om filmen